Check Out The
FAST® Parts Combustion Products Catalog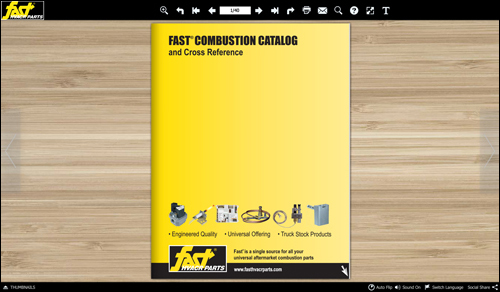 FAST Parts offers a full line of universal aftermarket combustion products designed for ease of installation and years of dependable service.
Click here to check out the FAST Parts catalog of Combustion Products, including: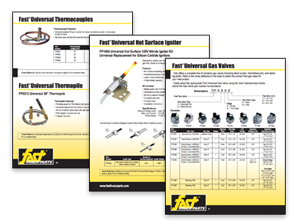 ► Gas Valves
► Hot Surface Ignitors
► Ignition Modules
► Thermocouples
► Thermopiles
► Pilot Burners
► Fan and Limit Controls
Quick links:
FAST Universal Gas Valves
FAST offers a complete line of universal gas valves including direct burner, intermittent pilot, and standing pilots.
FAST Universal Hot Surface Igniter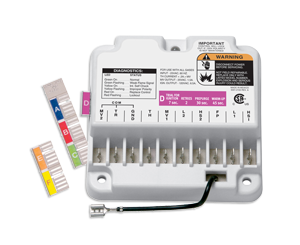 The FP1004 Universal Hot Surface 120V Nitride Igniter Kit is a universal replacement for silicon carbide ignitors.

FAST Universal Ignition Modules
FAST offers Universal Ignition Modules in both non-integrated and integrated configurations.
FAST Universal Thermocouples
FAST offers universal adapter fittings in a variety of lengths designed to fit most types of pilot burners.
FAST Universal Thermopiles
The universal replacement for screw-in type generators provides power for 750 millivolt self-generation control systems.
FAST Universal Pilot Burners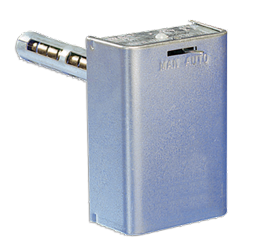 FAST Universal Pilot Burners are designed for quiet operation and maximum flame stability.
FAST Universal Fan and Limit Controls
FAST Universal Fan and Limit Controls are designed for safety and ease of installation.
Product Selection Guide
Contains Q&A to help you select the right FAST Parts.
Cross Reference Data
Cross reference FAST Parts against competitive parts.
Ask your FAST Parts distributor about FAST Combustion Products today.
Click here to find a FAST Parts distributor near you.